Roslyn Mitchell - textile home portraits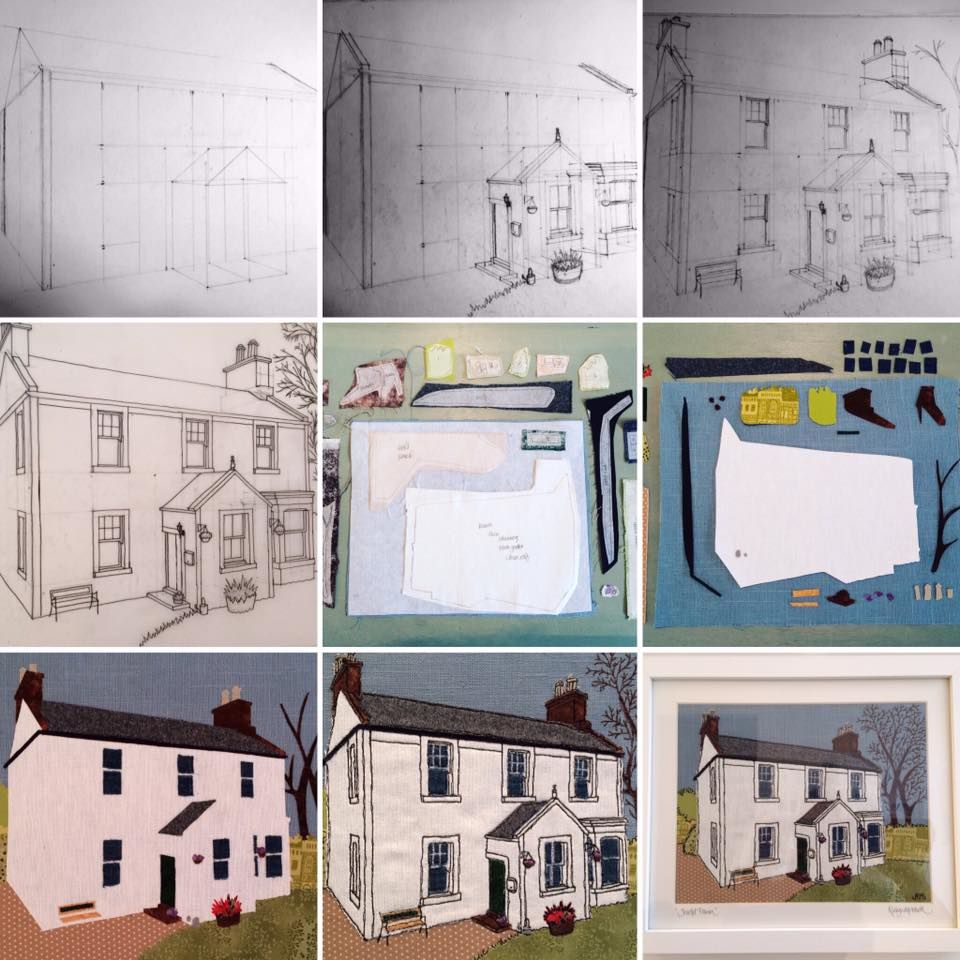 My textile Home Portraits are back!
These are a fantastic way to capture a beloved home, business or wedding venue.
Portraits are drawn to your specification then painstakingly recreated in fabric. These are time consuming (and fiddly!) but the end result is so worth all the work!
Prices start from £200* for a 10"x8" portrait in a 12" x 10" mount. Larger sizes also available.
*this may depend on the amount of detail required but price will be confirmed before any commissions start.
The process is really straightforward. All you need to do is provide some clear photos of the building and any details you would like included. In cases where the gift is a surprise and taking photos would give the game away, I can often get the information I need from Google Maps.
I will hand draw the building and make sure you are very happy with how the drawn image turns out before starting on the textile portrait. We can also discuss fabric options.
For further information and to book a commission space, please contact me at